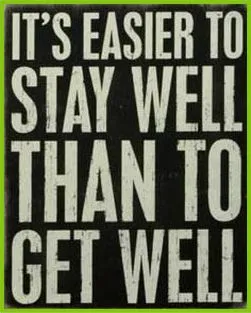 Chiropractic is a way of looking at the human body as a whole. It's based on the idea that the body is self­-sustaining and self­-healing.
You know that your body is controlled by your brain, but the spinal cord and vast network of nerves that carry its messages are just as important. When this system is not functioning at its peak, your body's overall performance suffers.
In the chiropractic world, we don't use drugs to treat our patients. While supplementation and nutrition are almost always a part of the bigger picture, drugs and prescriptions can be viewed as band­aids to treat symptoms rather than treating the source of the problem. Chiropractic treats the problem naturally and in turn prompts the body to heal itself.
While it's often perceived that the chiropractor solely treats back and neck pain, this is a small piece of what the profession is capable of handling. Chiropractors not only treat soft and hard tissue problems such as sciatica and joint pain, but are largely called on to deal with many different health issues. Some of these issues include fibromyalgia, allergies, insomnia, and headaches among many more.


Did You Know????
A seven year study showed that patients whose primary care physician was a chiropractor experienced:
85% less in pharmaceutical costs
62% fewer outpatient surgeries
60% fewer hospital admissions
59% fewer days in the hospital
After the examination, if a spinal problem is confirmed, a follow-up appointment will be made to review all examination findings.
At the follow up visit, the doctor will explain the nature of your problem and plan of action to correct the cause with different care options. The first adjustment will be delivered on the 2nd visit.


Choose Chiropractic!

Source: Journal of Manipulative and Physiological Therapy May 2007: 30(4):263-269, Richard L Sarnat, MD, James Winterstein, DC, Jerrilyn Cambron, DC, PhD.